We were in Disneyland last week with Drew's mom and had a GREAT time! We loved having mom with us and the boys got completely spoiled. The weather was beautiful and the lines weren't bad at all. I had to include this picture because this is most of what we saw of Max. The kid loves to run and if we turned around he would be off and gone. He frequently tried to escape from lines by ducking under ropes etc. One lady actually saw him running around once and kept mentioning to me what a challenge he was going to be. He's got a lot of energy but we love it and realize that he just needs "running time" :)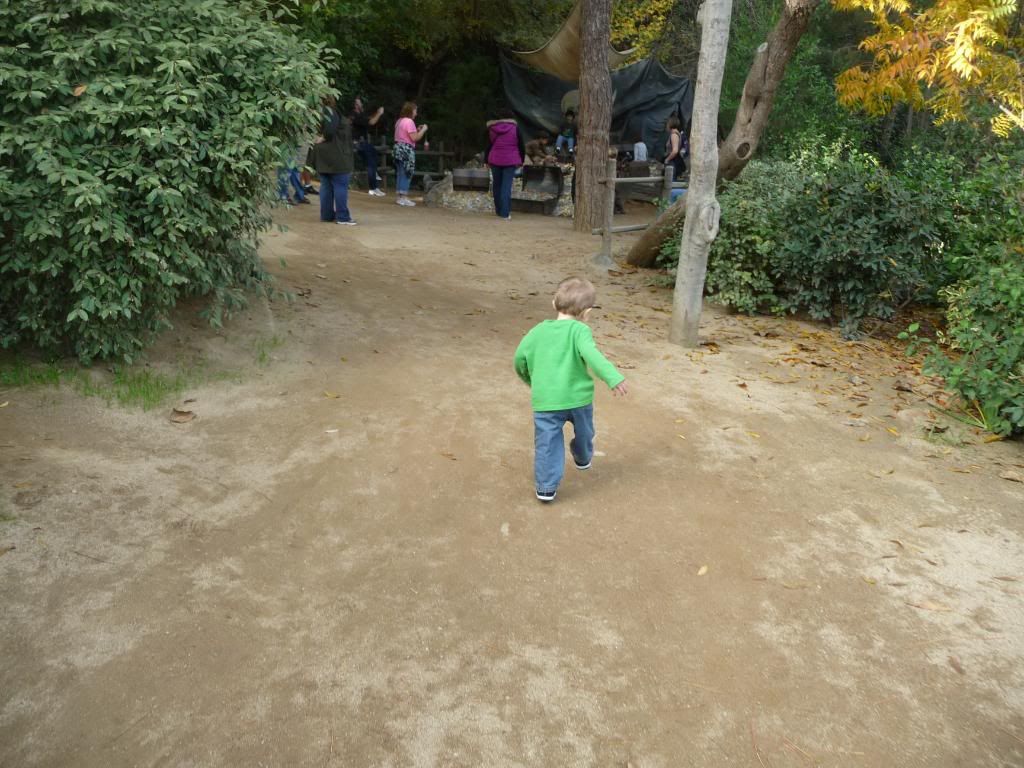 Spencer loved greeting the characters. I think Max thought they were a little weird though :)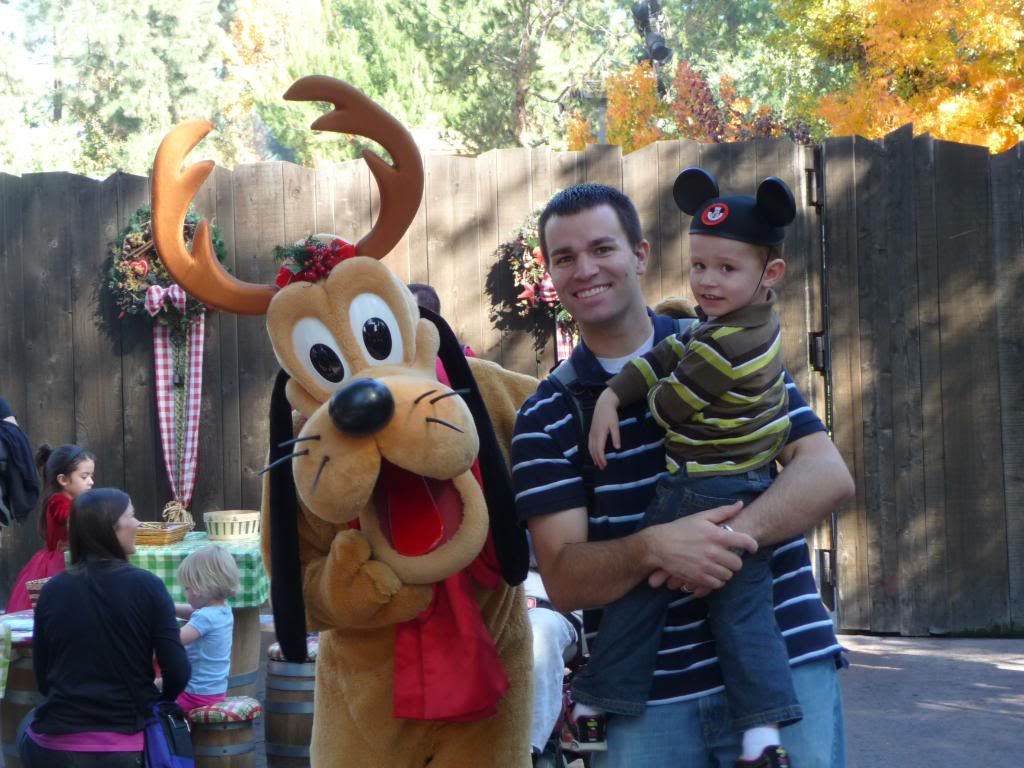 Here we are on the way to the park. Even the tram is exciting for one and three year-old boys!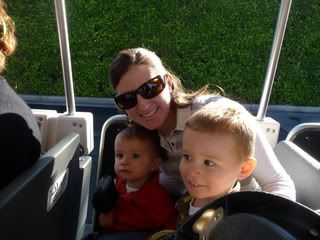 Mickey Mouse - a huge hit! And everyone is looking in the right direction too :)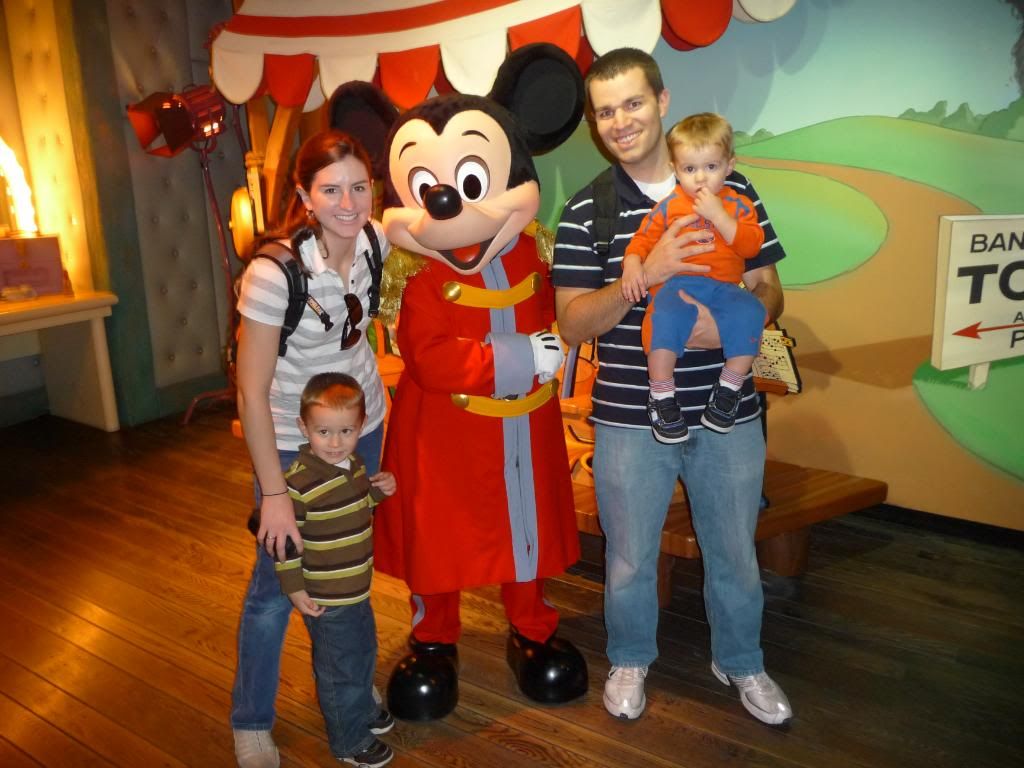 I thought it was so cute how small my boys looked next to Sully. We went to a "Pixar Parade" at California Adventure that features Monsters Inc., Cars, Finding Nemo, Toy Story, etc. There was one float that was a giant ball full of smaller balls being blown around. On top of it was Buzz Lightyear - it was basically heaven for my boys!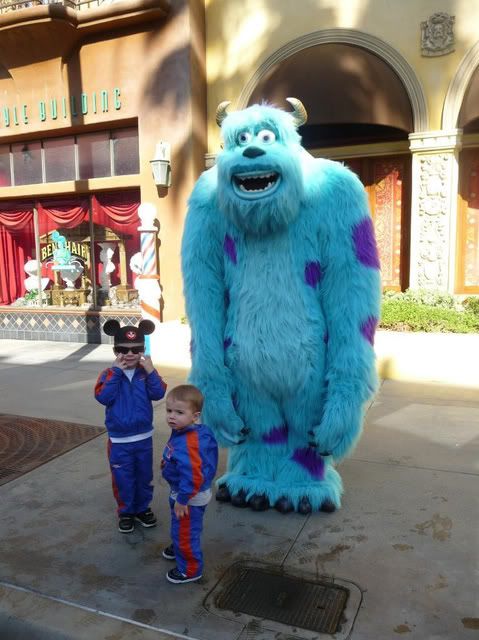 Spencer barley made the height for this ride and once we were up in the air I was a little nervous for him (you can't tell in this picture but I am gripping his forearm). He had a great time though.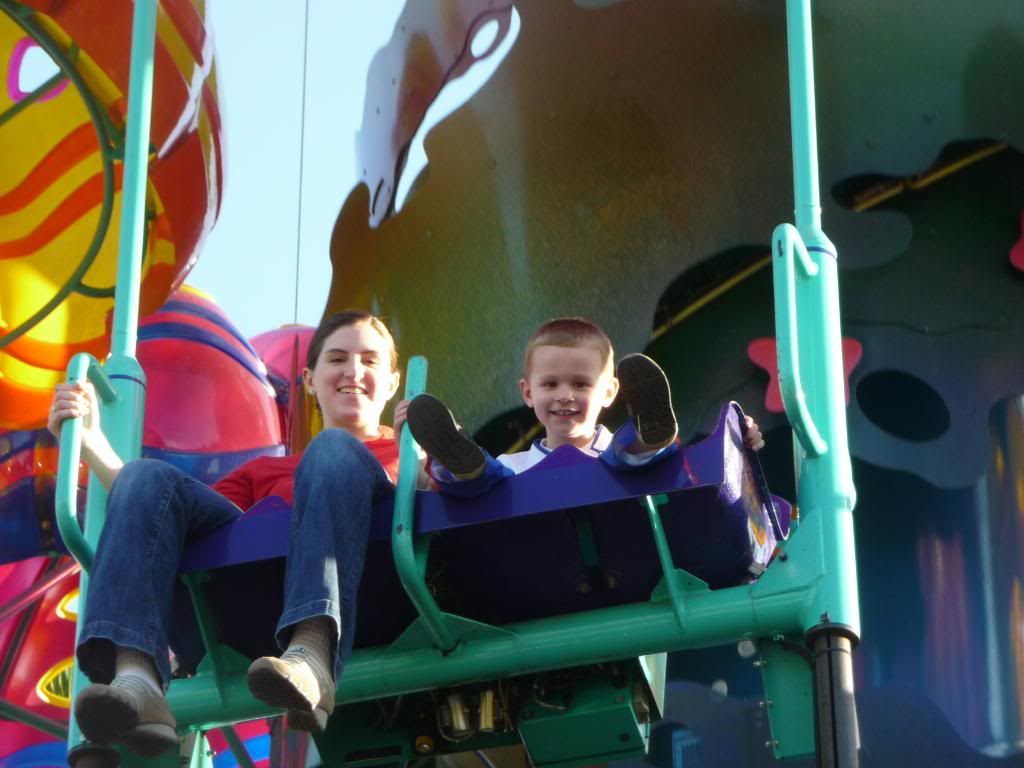 And of course we met Lightning McQueen and Mater. Their eyes even moved which fascinated Spencer.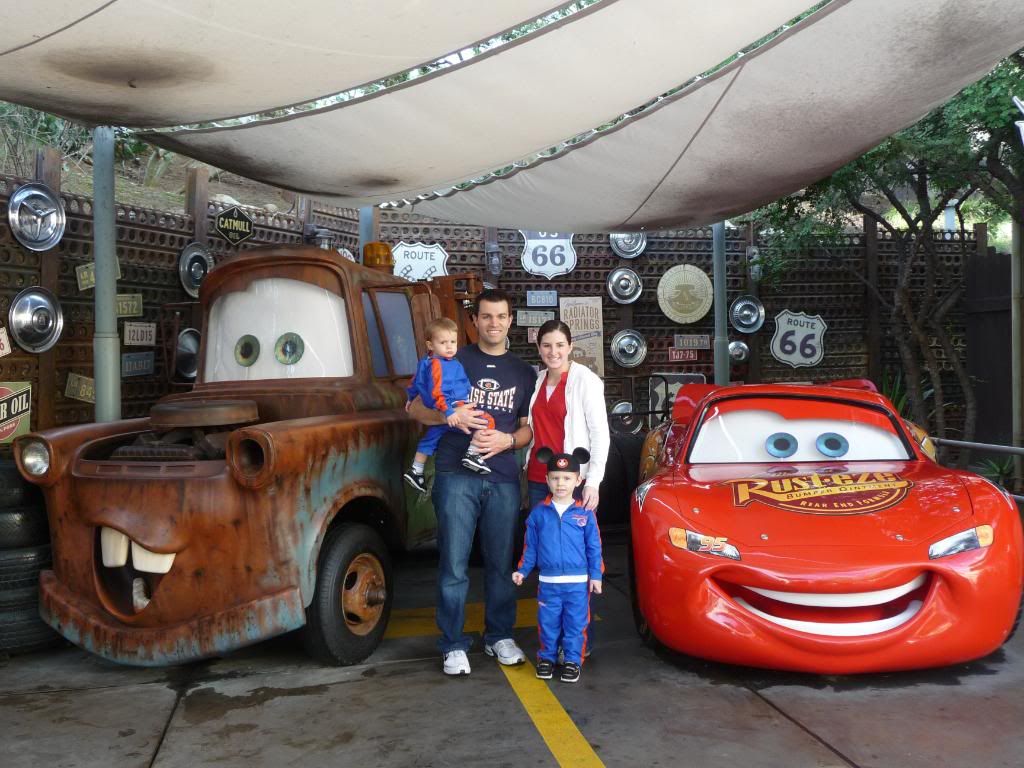 We got in trouble for putting them up here but I'm glad we got the picture. They are twins!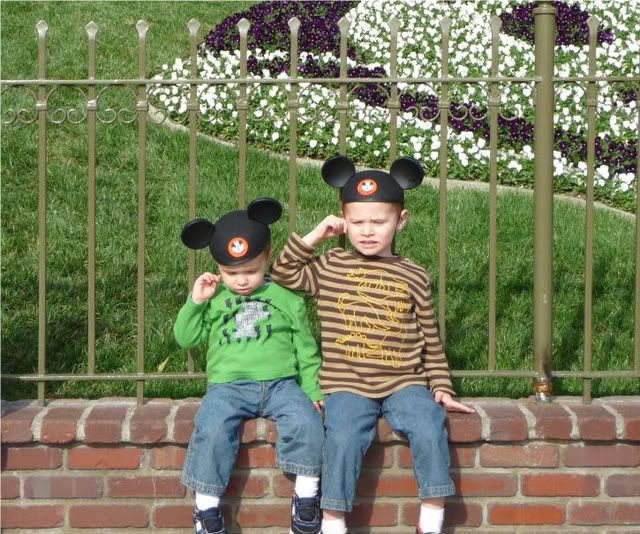 This was our first and last ride (I think we went on it a total of 6 times). Buzz Lightyear Astroblasters. We had been watching a video of it on Disneyland's website for over a month before we went so Spencer was really excited about it and it was his very favorite at both parks!
We had such a great time! Thanks again Mom!